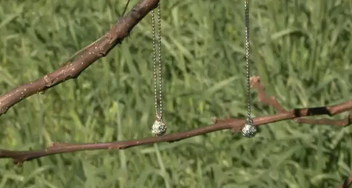 The Necklaces are briefly featured in the show, and are worn by Selena White, Jackie Sky, and Emily Emery.
They were found when the girls were looking for Mia. They were in a big tree, even though no one had known how they got there.
Appearance
Edit
They are blue drops, held in a cage of silver. They are strung on silver chains.
They may have belonged to other mermaids in the past, but nothing has been confirmed yet.
Ad blocker interference detected!
Wikia is a free-to-use site that makes money from advertising. We have a modified experience for viewers using ad blockers

Wikia is not accessible if you've made further modifications. Remove the custom ad blocker rule(s) and the page will load as expected.