Julianna(JJ) plays Faith on The3Tails. Marlena, Sofia and Natasha became friends with her in 6th grade. When they found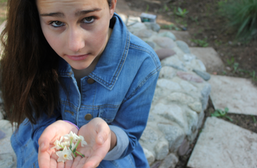 out she could act, they wanted her to play a character on The3Tails! She is a great actress, and she also sings. JJ was in a couple of plays in school too.
Television
Edit
| Year | Title | Role | Notes |
| --- | --- | --- | --- |
| 2012-??? | The3Tails | Faith | Supporting Role |
| | | | |
Jj's Official Youtube Account: http://www.youtube.com/user/iluvdas7/videos?view=0
Ad blocker interference detected!
Wikia is a free-to-use site that makes money from advertising. We have a modified experience for viewers using ad blockers

Wikia is not accessible if you've made further modifications. Remove the custom ad blocker rule(s) and the page will load as expected.